IN LOCKDOWN: 8 WEEKS IN PHILIPPIANS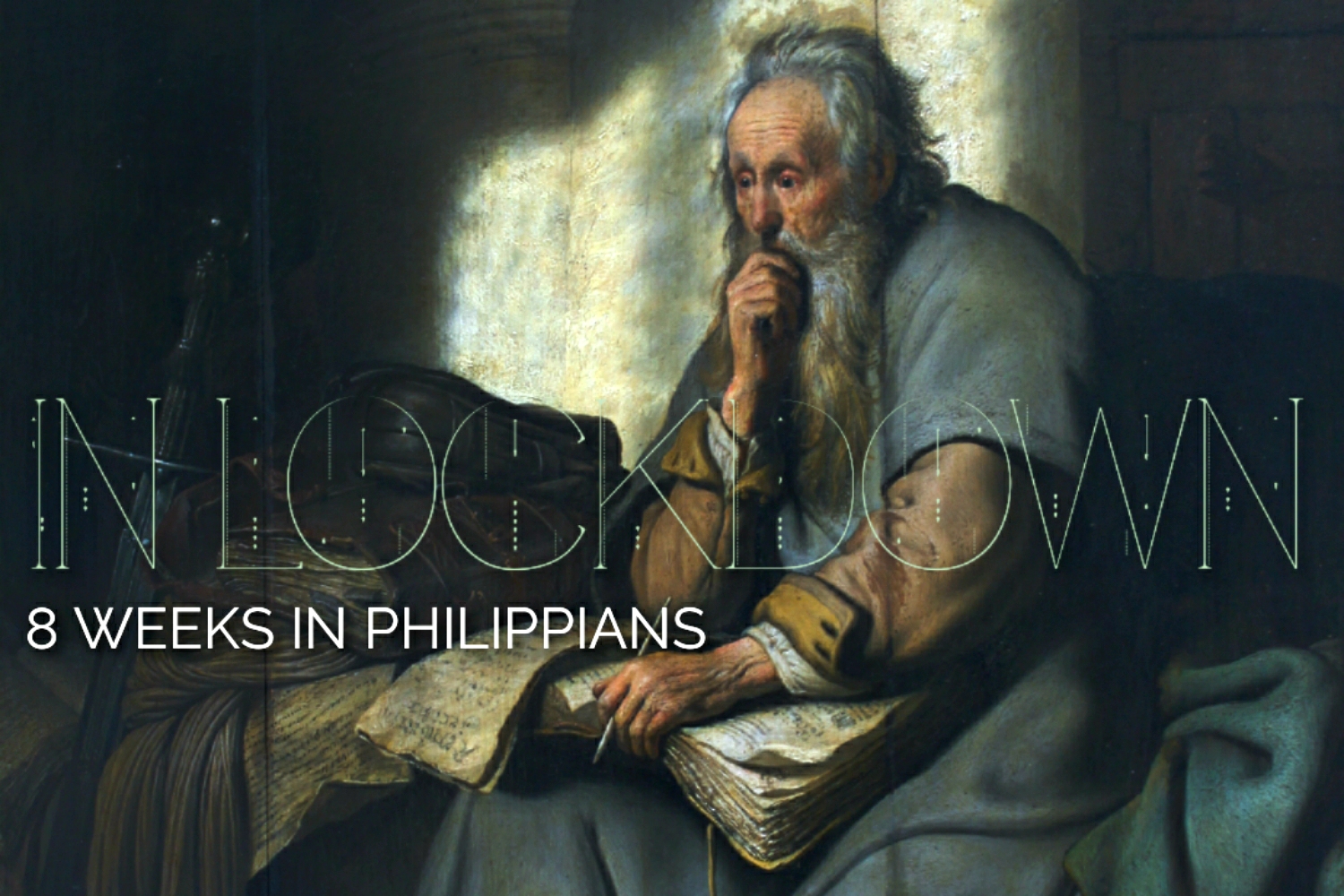 Teaching Series Playlist:
https://www.youtube.com/playlist?list=PLsUIctK1vRlGCx4fmjhghD8Y5lAZrpDyy
Daily Text Guides:
In Lockdown Daily Text - Week 8.pdf
In Lockdown Daily Text - Week 7.pdf
In Lockdown Daily Text - Week 6.pdf
In Lockdown Daily Text - Week 5.pdf
In Lockdown Daily Text - Week 4.pdf
In Lockdown Daily Text - Week 3.pdf
In Lockdown Daily Text - Week 2.pdf
In Lockdown Daily Text - Week 1.pdf
Do any of these Scriptures sound familiar?
"I can do all things through Christ who strengthens me."
"Rejoice in the Lord always. And again, I say: rejoice!"
"Do not be anxious about anything, but in every situation…present your requests to God. And the peace of God, which transcends all understanding, will guard your hearts…in Christ Jesus."
"…one thing I do: forgetting what is behind and straining toward what is ahead, I press on toward the goal to win the prize for which God has called me heavenward in Christ Jesus."
"…he who began a good work in you will carry it on to completion until the day of Christ Jesus."
These are some of the most cherished passages of Scripture—and all of them come from one book: Paul's letter to the Philippians. It is full of wonderful pieces of Gospel truth, wisdom, and encouragement like these. It is probably Paul's most joyful epistle. And here is one more little detail:
All of it was written from imprisonment.
In fact, it's likely that Paul was under house arrest while writing this message. Paul wrote Philippians in lockdown. (Are you seeing the connections yet?) Philippians is a wonderful example of how to view our entire lives as a participation in God's Redemption Story in Jesus Christ. It is a testimony of how knowing Jesus can be the most personal and transformative power in the universe. In this book of the Bible, we have a potent example of how to stand firm, finding transcendent joy, peace, and contentment—whatever our circumstances.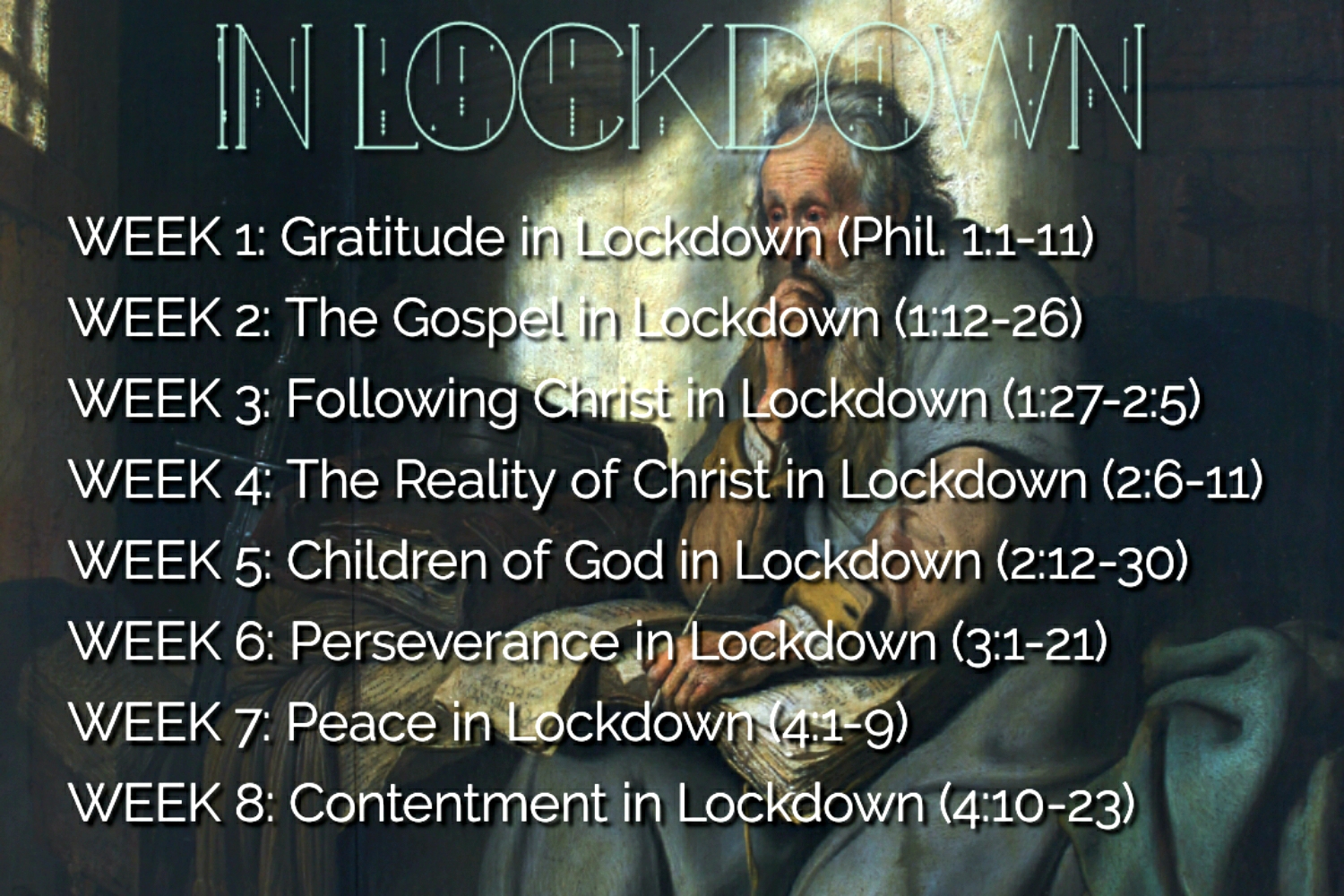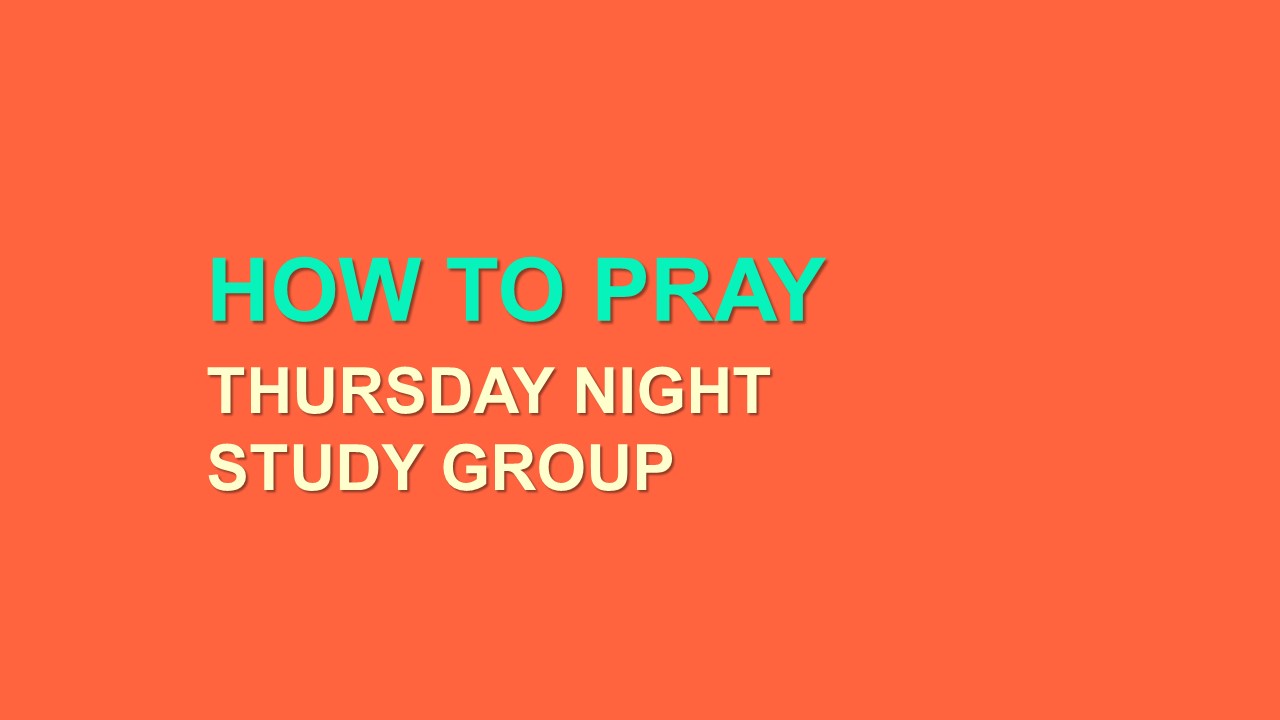 As part of our Lent focus on A Life of Prayer, we have been reading through Pete Greig's Book How to Pray: A Simple Guide for Normal People. We also help a Thursday night Bible study using thePrayer Course based on the book.
If you want to continue to work your way through this teaching, everything you need is available online for free through 24/7 Prayer International! Each session includes chapters from the book, a video teaching by Pete, as well as reflection questions and activities to further engage the themes. This is some really good stuff you can enjoy anywhere, anytime!
Here is the schedule we would be following with our in-person meetings, and if we get to reopen during this time-frame, we will pick up where we left off on this schedule. You can work your way through the teachings & activities any time, on your own or with a few others:
Thursday, March 19th - Session 4, Read Chapter 6 "Intercession"
https://prayercourse.org/session/intercession/
Thursday, March 26th - Session 5, Read chapter 7 "Unanswered Prayer" https://prayercourse.org/session/unanswered-prayer/
Thursday, April 2nd - Session 6, Read chapter 8 "Contemplation" https://prayercourse.org/session/contemplation/
Thursday, April 9th - Session 7, Read chapter 9 "Listening"
https://prayercourse.org/session/listening/
Thursday, April 16th - Session 8, Read chapter 11 "Spiritual Warfare" https://prayercourse.org/session/spiritual-warfare/