WORSHIP BULLETINS
We'll post the worship bulletins here in advance so that you can print off your copy and bring it with you. Greeters will also have coppies available as you enter the parking lot on Sunday!
Join us Sunday, July 12th, 19th & 26th in the Trinity Church parking lot!
For guidelines, what to expect, and what to bring, check out the Drive-In Church Guide.
Download the document here:
Drive In Church Guide.pdf (Information also listed below)
*Stay Informed Weekly for Changes:
As you know, this situation in our community and nation can change weekly. Please be prepared for changes at any time, requiring us to be less restrictive or more restrictive. Thank you SO MUCH for understanding! We look forward to seeing you soon!
GUIDELINES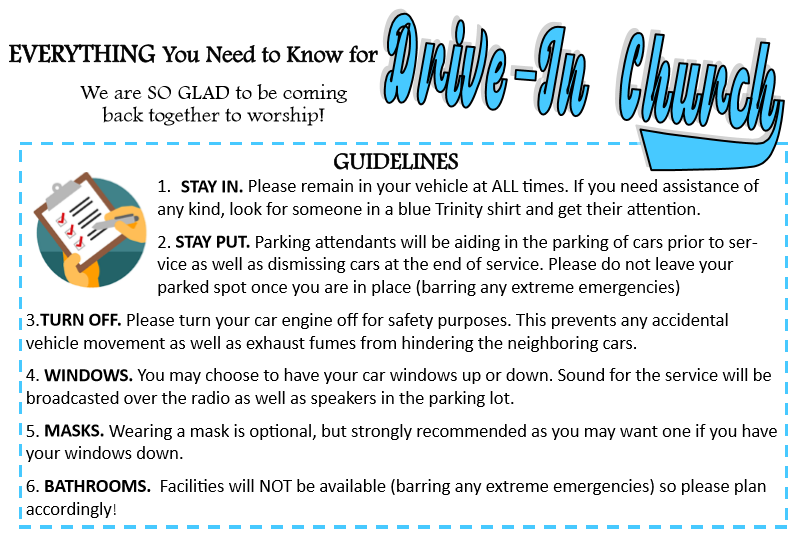 WHAT TO EXPECCT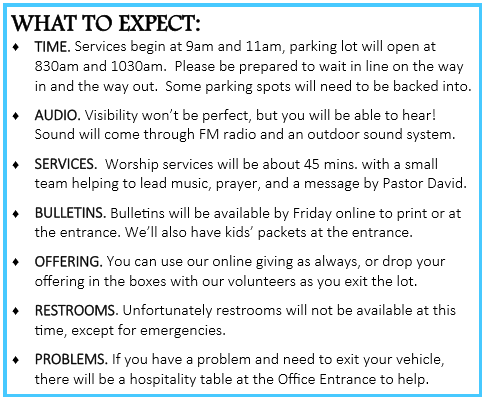 WHAT TO BRING